Superba™ krill oil is an important source of phospholipids, omega-3 and astaxanthin, which is why it is recommended for the reduction of cardiovascular risk, improvement of the omega-3 index in plasma, improvement of the fatty liver lipid profile. It is also recommended to reinforce visual and cerebral structures and to improve and prevent joint disorders.

SACsol™ Black Garlic, is a highly potent aged garlic extract with a high content of S-Allyl-Cysteine. SACsol™ Black Garlic is a complete antioxidant that can be used to support cardiovascular and immune health, as well as antioxidants. enough to handle some metabolic situations.

Product description Contact our sales team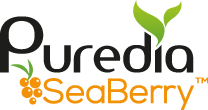 Puredia SeaBerry™ OP 2.0 is a highly concentrated powder that combines the ingredients present in the berries as well as in the oil of the sea buckthorn seeds (Hippophae rhamnoides). The product is organically sourced from crops grown at high altitudes on the Tibetan Plateau. The nutritional profile of this superfood contains more than 190 nutrients: monounsaturated and polyunsaturated fatty acids, antioxidants, carotenoids, tocopherols, phytosterols, phospholipids, vitamins and minerals. SeaBerry™ OP 2.0 is a true superfood that combines in its composition both lipids and water-soluble nutrients, all of which are naturally present in sea buckthorn and come in the form of a soluble powder.
Product description
Contact our sales team

Spirusol is the commercial brand of Solchem spirulina that stands out for its high protein content, more than 60%. A high degree of safety standards are adhered to, since, in its production, special care is taken to ensure the absence of contaminants, including those that are present in other blue-green algae. In addition to proteins, Spirusol contains important antioxidant pigments such as: carotenes (beta-carotene), chlorophyll, phycocyanin, xanthophylls and zeaxanthin.

Product description Contact our sales team

Policosanol
Policosanol is a natural product obtained from sugar cane wax (Saccharum officinarum) and has been shown to be effective in treating high cholesterol and triglyceride levels. Improves the lipid profile by lowering bad LDL cholesterol and increasing good HDL cholesterol. It also reduces LDL oxidation and platelet aggregation, improving the symptoms of cardiovascular diseases.

Product description Contact our sales team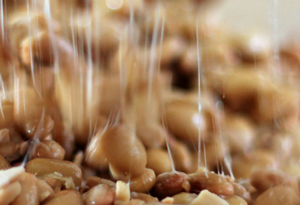 Soynatto™
Soynato™ is fermented soy, rich in natural isoflavones. Soynatto™ is a powerful food that synergistically contains all the properties of yeast and soybeans, since all the nutrients are part of a comprehensive nutritional matrix.

Product description Contact our sales team